Hyundai Accent: Cylinder Head. Components and Components Location
Components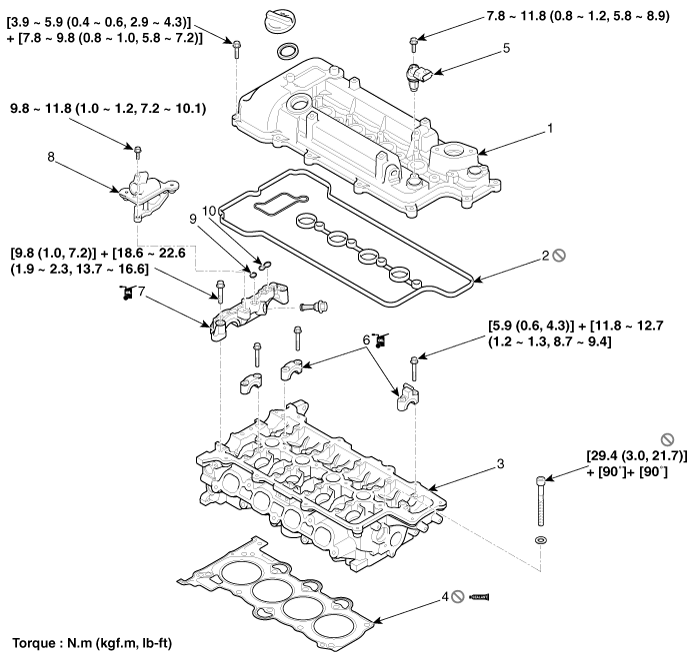 1. Cylinder head cover




2. Cylinder head cover gasket




3. Cylinder head assembly




4. Cylinder head gasket




5. Camshaft position sensor




6. Camshaft bearing cap




7. Camshaft front bearing cap




8. OCV (Oil Control Valve) adapter




9. O-ring #1




10. O-ring #2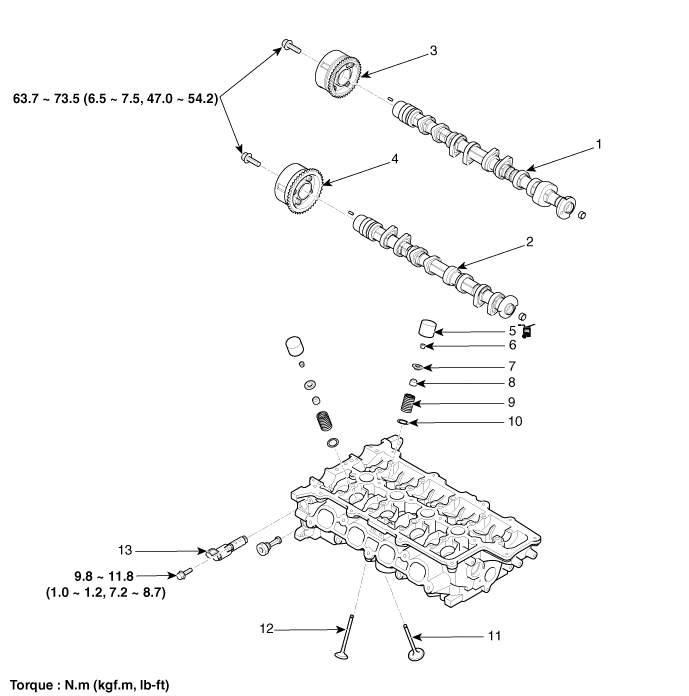 1. Exhaust camshaft




2. Intake camshaft




3. Exhaust CVVT assembly




4. Intake CVVT assembly




5. Mechanical Lash Adjuster (MLA)




6. Retainer lock




7. Retainer




8. Valve stem seal




9. Valve spring




10. Valve spring seat




11. Intake valve




12. Exhaust valve




13. Oil Control Valve (OCV)



See also:
Removal
Replacing an on/off solenoid valve (SS-A, SS-B) does not require additional hydraulic pressure adjustment; however, the hydraul ...
SS-A Solenoid Valve(ON/OFF). Description and Operation
Description SS-A solenoid valve is attached to the valve body and is an on/off solenoid valve that is used to change gears. SS-A Solenoid valve(ON/OFF) is installed at valve body. ...
Airbag Module Disposal. Description and Operation
Airbag Disposal Special tool required Deployment tool 0957A-34100A Before scrapping any airbags or side airbags (including those in a whole vehicle to be scrapped), the airbag ...
В© 2011-2019 Copyright www.hamanual.com