Hyundai Accent: Inspection
| | |
| --- | --- |
| 2. | Disassemble the starter as shown at the beginning of this procedure. |
| | |
| --- | --- |
| 3. | Inspect the armature for wear or damage from contact with the permanent magnet. If there is wear or damage, replace the armature. |
| | |
| --- | --- |
| 4. | Check the commutator(A) surface. If the surface is dirty or burnt, resurface with emery cloth or a lathe within the following specifications, or recondition with #500 or #600 sandpaper(B). |
5.

Check the commutator diameter. If the diameter is below the service limit, replace the armature.

---

Standard (New) : 29.4 mm (1.1575 in)

Service limit : 28.8 mm (1.1339 in)

---
6.

Measure the commutator(A) runout.

| | |
| --- | --- |
| A. | If the commutator runout is within the service limit, check the commutator for carbon dust or brass chips between the segments. |

| | |
| --- | --- |
| B. | If the commutator run out is not within the service limit, replace the armature. |

---

Standard (New) : 0.05mm (0.0020in.) max

Service limit : 0.10mm (0.0039in.) max

---
7.

Check the mica depth(A). If the mica is too high(B), undercut the mica with a hacksaw blade to the proper depth. Cut away all the mica(C) between the commutator segments. The undercut should not be too shallow, too narrow, or v-shaped(D).

---

Standard (New) : 0.5 mm (0.0197 in.)

Limit : 0.2mm (0.0079 in.)

---
| | |
| --- | --- |
| 8. | Check for continuity between the segments of the commutator. If an open circuit exists between any segments, replace the armature. |
| | |
| --- | --- |
| 9. | Check with an ohmmeter that no continuity exists between the commutator(A) and armature coil core(B), and between the commutator and armature shaft(C). If continuity exists, replace the armature. |
Inspect Starter Brush
Brushes that are worm out, or oil-soaked, should be replaced.
---
Standard : 12.3 mm (0.4843 in)
Service linit : 5.5 mm (0.2165 in)
---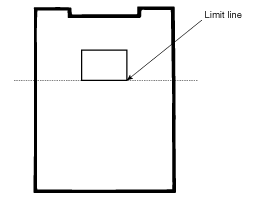 To seat new brushes, slip a strip of #500 or #600 sandpaper, with the grit side up, between the commutator and each brush, and smoothly rotate the armature. The contact surface of the brushes will be sanded to the same contour as the commutator.
Starter Brush Holder
1.

Make sure there is no continuity between the (+) brush holder (A) and (-) plate (B). If there is continuity, replace the brush holder assembly.

When installing the brush holder, insert a suitable tool(C) to hold the brush so that it does not separate from holder.
Overrunning Clutch
1.

Slide the overrunning clutch along the shaft.

Replace it if does not slide smoothly.
2.

Rotate the overrunning clutch both ways.

Does it lock in one direction and rotate smoothly in reverse? If it does not lock in either direction of it locks in both directions, replace it.
3.

If the starter drive gear is worn or damaged, replace the overrunning clutch assembly. (the gear is not available separately)

Check the condition of the flywheel or torque converter ring gear if the starter drive gear teeth are damaged.
1. Disconnect the M-terminal (A) on the magnet switchassembly. 2. After loosening the 2 screws (A), detach the magnetswitch assembl ...
1. Do not immerse parts in cleaning solvent. Immersing the yoke assembly and/or armature will damage the insulation wipe these parts with a cloth only. ...
See also:
Battery replacement
The transmitter uses a 3 volt lithium battery which will normally last for several years. When replacement is necessary, use the following procedure. 1. Insert a slim tool into the slot and gentl ...
Installation
1. Installation is the reverse of removal. ...
Checking the brake/clutch fluid level
Check the fluid level in the reservoir periodically. The fluid level should be between MAX and MIN marks on the side of the reservoir. Before removing the reservoir cap and adding brake/clutch fl ...
Categories
Hyundai Accent Manuals
© 2011-2019 Copyright www.hamanual.com